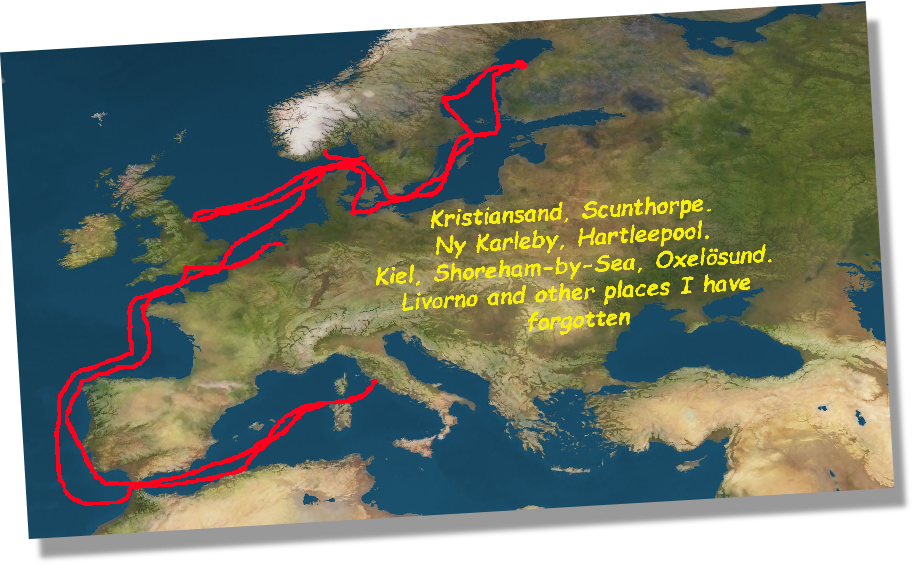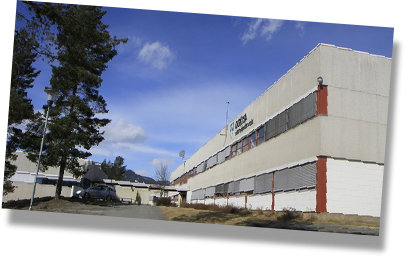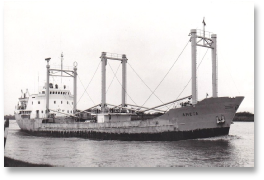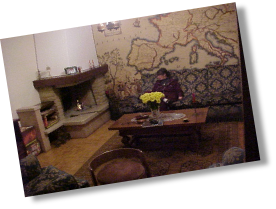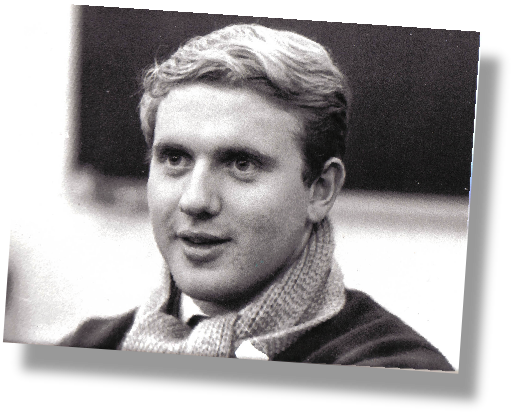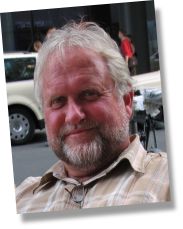 My mother and father beginning what could have been the process that brought me into this world

The whole thing started as the year 1946 ended. It could actually have been on the very New Year's Eve that my mother and father did what is necessary for mankind to do to prevail, and on October 5., 1947 - at 1900 o'clock I was born into the world at the hospital Kvinneklinikken in Oslo, Norway.
My first seven years I lived at Storo, a part of Oslo. We were not wealthy, but my childhood was a very good one, and I cannot remember missing anything. My best friend was Hans - nicknamed "Påsan". He was extremely innovative, and he sure taught me a few things that my parents did not like - e. g. shooting arrows through 32 small windows in the backyard of Hans' house or deflating all the air in the taxi tires at Storo taxi station. Because the tram passed Storo I was very fascinated by the conductor, and already at the age of three I had decided I should become nothing else but conductor.
Every summer before school age - from the end of April till September - I lived with my father's parents and sister in Arendal on the south coast of Norway. It is impossible for me to recall that time without getting tears in my eyes and a big lump in my throat; for a city boy to experience the sea, to bathe, to fish and to play and to be taken care of by so many kind people was fantastic.
In the autumn 1954 I began at Grefsen folkeskole (elementary school), and was terrified because I could not dress myself properly. I had heard that the children's height and weight were to be checked one of the first days, and then I had to undress and dress without the help of my mother. Most likely I have suppressed the whole thing, because I cannot remember how I came through it. In January next year we moved from Storo to Kalbakken, one of the new suburbs that grew up in Oslo after the war. My father did not sleep because he had to pay the unbelievable amount of NOK 5.000 - that equals some 750 USD, but a considerable sum in those days. The flat had three modern rooms, running hot water and a toilet inside. At Storo my mother had to boil the water herself and the toilet was down in the backyard and very cold in the winter. I had to change school from Grefsen to Nordtvedt where I went for the remaining time of my elementary school education.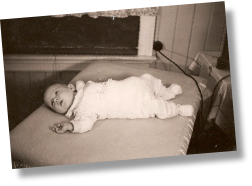 I am probably only 3 months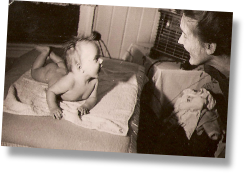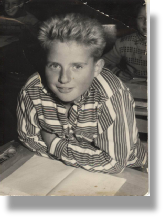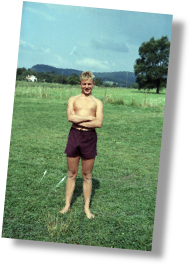 Relevant to my keen interest in data and especially data communicating is the fact that my old man was a radio amateur. Along with the milk from my mother's breast I got the idea from my father how it is possible to communicate with all corners of the world using modern techniques, and ever since that time I have been fascinated about all sides of communicating.
Of course I had discovered that some 50% of mankind was of another - indeed very charming - sex than myself, and from the age of 13 I fell in love averagely twice a day.
At school I was a rather bad pupil for the first five years, but then I most likely must have matured quickly, because in the last two years I changed and got quite excellent marks. I enjoyed reading and very soon I came to love fiction - especially the Norwegian author Knut Hamsun and the Russian Leo Tolstoy. My father was very musical, but his hopes that I should share his interest in this matter, never were fulfilled. I regret today that he did not encourage me a little harder - I would have loved to play an instrument.

Sports were also an important part of my life - I played soccer in the summer and bandy in the winter. I also started to scuba dive - a hobby I kept on doing till I was 25 years. For some years I was a boy scout, and I learnt a lot. Out door life has ever since been one of my great interests.
On May 26th 1960 my life as single heir to the small wealth of my parents ended. My little brother, Jan, was born.
After I had finished elementary school my father got a new job in Drammen, some 25 km south west of Oslo, and we moved, and I began secondary school in Drammen. We lived there only a few years, and then moved back to Oslo where I began high school at Vahl skole.
During my time in high school I continued reading fiction, and I also engaged myself in the amateur theatre group at school.
From October 1967 till October 1968 I wasted one year as a lazy and bad soldier in the Norwegian Army. I do not think that I reveal any defence secrets by telling that I was trained as weasel driver and radio operator. I stayed first in Fredrikstad some 100 km from Oslo. Nine months I was at Setermoen in the north of Norway. It was a very beautiful place, but because of the army I loathed it. Besides the army was my first encounter with bureaucracy as a grown up man. I discovered how inefficient it was, and how no one took any responsibility. To some extent I had been commanded to do things while in school, but the army was worse. I came to understand that learning should be a voluntary thing. The few things I was supposed to learn I could have done in two months if I had been interested. Later in my life my conception of bureaucracy has not changed - I regard it as one of the biggest obstacles there is.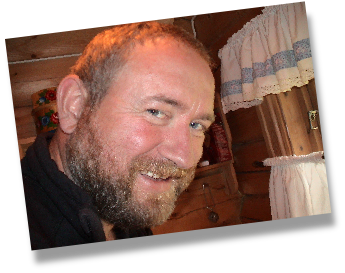 From the "Brigade Nord" at Setermoen. The few things I was supposed to learn I could have done in two months if I had been interested. What I actually learned was to sleep in all positions - especially inside the warm weasel vehicle when it was 40 C below zero outside.
In the North it was very cold and when I left the army I decided to go to sea as a sailor. I signed on as a deck boy on the LPG tanker "Nyhavn" of Haugesund. It took me to many places; Arabia, Japan, India, Argentina, Trinidad and USA. A couple of times we were sailing along the coast of Vietnam, and I can remember seeing the flashes and hearing the noise from the guns. I did not realize it so much that time, but later when we have learnt what madness took place in that poor country, and how many lives that were wasted and how many young people who were maimed and how many minds that were destroyed, I have thought a lot about it, especially the fact that those poor soldiers were not older than myself. As a sailor I also saw many poor people, who would do the meanest things just in order to get a piece of bread. I stayed onboard until April 1969, then I signed on a new ship - a little bulk carrier named "Ameta" of Tønsberg - as a junior seaman. In September I signed off in order to study law at the university of Oslo. My year at sea was a great experience, and I always think back on it as one of my best years. The collegiate spirit which I experienced among the crew onboard a ship was extraordinary.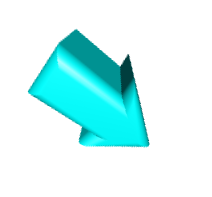 The first years at the university were difficult. In the schools where I had been, strict discipline had prevailed; you were told in details exactly what to do, and time mostly was occupied by the teachers checking whether one had done one's home work or not - rather than being tutors they became controllers. Most of what I actually learnt I did by myself. And if you were caught unprepared, you were punished, and if you came two minutes late, you were punished. My parents had to write long letters to the school if they wanted me off for a day or two, and if I was ill, it had to be explained in writing by my parents. Thus I was completely unprepared for the liberal life of a university student, and as long as nobody forced me to do anything, I rather went for a beer and looked at the female students than to the lectures and the libraries and reading rooms. The result was obvious - at my first examination I failed. Fortunately I began to realize that I was left to myself to learn, and after having wasted one and a half year and quite a lot of money I took stock and changed my methods. I never was a brilliant student and jurist, but I found out that learning is a very subjective matter - no one can actually help you to learn; may be a few are able to teach, but the learning one has to do oneself. You have to go through this laborious process alone. (Which reminds me of a quote from the genius Albert Einstein: "I never teach my pupils. I only attempt to provide the conditions in which they can learn..") After a while, however, I developed techniques that suited me, and my grip on law became better and better. My last examination in the autumn of 1975 was quite good. I wrote a thesis on the institute of impeachment in England and USA, which was fairly well received by my censors.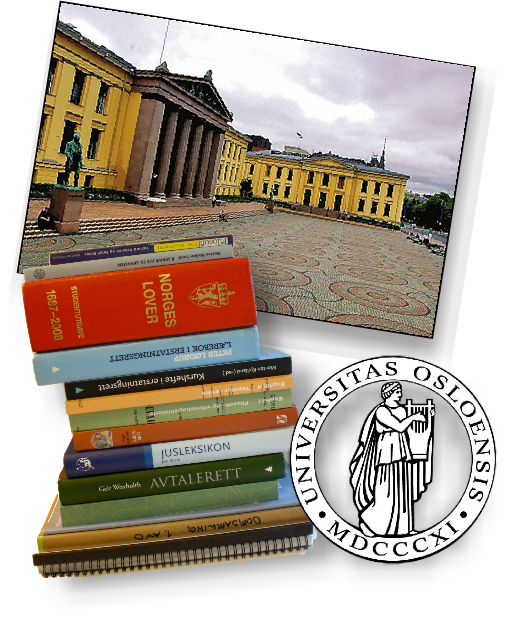 My interest in women had in 1972 led to my engagement to Miss Vibeke Conradi. We were married 1974, and September 17th 1975 my son Erik was born. I was proud, but I realized that children can be pretty noisy and they sure claim most of one's time, and I decided that I should never have more of them.
It was not easy to get jobs for newly graduated jurists back in 1975, and I was very glad when I got a job at Rikstrygdeverket - the government run National Health in Norway. I learnt more about bureaucracy and its negative sides.
At the end of 1976 I got a job as legal adviser in Norsk Kafeforbund. This employers' organization was led by the famous and colourful lawyer, Leon Bodd, and I did my lawyer's apprenticeship under his guidance. He was an extraordinary person - the absolute opposite of bureaucracy. Maybe he did not teach me much law, but he sure showed me how problems should be solved in real life. I owe him much.
In 1978 I was admitted to the bar and in 1980 together with my fellow student from the university,Jan Erling Nilsen, we started our own lawyer's firm. Later on another fellow student, Inge Stordahl, joined us.
Most likely because of myself my marriage with Vibeke did not go so well, and we separated in 1977. I am glad that we managed to settle things straight and that we made things so that my relationship to my son, Erik, was a good one.
In 1978 I met Miss Aud Marie Rude and her two daughters, Katerina (14) and Heidi (7). In 1980 I married Aud Marie, and in spite of some really good - dare I say "slight disagreements" - I still am married to her. Katerina and Heidi are more my own daughters than had I made them myself, and I love them deeply. And they have adopted me as their father. They have been rather productive and have given birth to five of my seven grandchildren. My son Erik is their "brother", and all of us are an example that divorce and remarriage needn't be a disaster, but can be worked out to become a great success.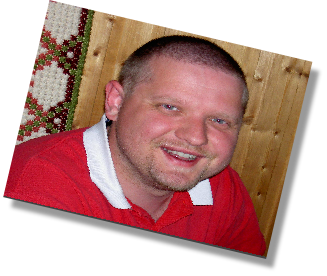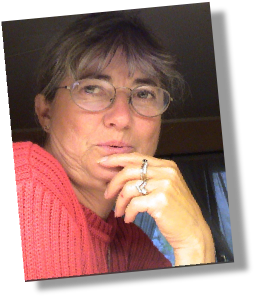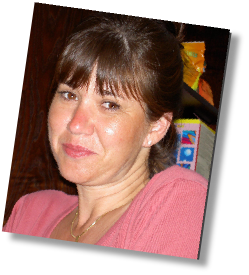 Katerina, my daughter (above)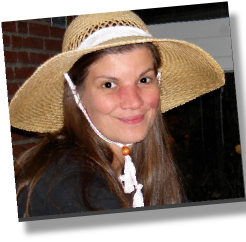 Heidi, my daughter (right)
When I back in 1969 decided that I would study law, I had almost chosen philology. Languages have always interested me because they are the most important means of communication we have got. I thus in 1985 as a part time student began studying German at my old university, and after two years I got a degree at elementary level. I really enjoyed studying again and followed up by studying Norwegian and Nordic languages. In 1990 I got a degree in in that subject at the same level. During these studies I met many teachers, and it sounded great to teach. I also began to be fed up being a lawyer. When my youngest daughter, Heidi, left home, I found out that I would do something else. I got a job as senior lecturer at Dokka Videregående Skole (The high school in Dokka) sold my business and my house, and Aud Marie and I moved to Dokka in 1992.

In the court and in my office - 40 years
In Dokka I mostly taught German, some Norwegian, a little law and data.
I really enjoyed being a teacher, but the school bureaucracy is worse than any other bureaucracy I ever have encountered. I believe the school administration in Oppland county alone consumes an average rain forest in the Amazon jungle in order to make all kinds of non sense papers, forms and instructions. Never had I experienced such a waste of time and money, and my time in Dokka strengthened my hatred against bureaucracy. In order to counterbalance this hatred I once again blew some new life into my lawyer's firm from where I could try to fight some of the more prominent and negative features of bureaucracy. I also want to fight bureaucracy from a political standing point, and have since November 1998 been a member of the conservative political party, Høyre. Because of my living abroad I am unfortunately unable to perform any political activities.
During all my years in Dokka I developed my interest for data and data communicating, and I had the luck of being supported by the principal of the school, Mr. Ivar Lien, who within the small limits of resources he had at his disposal, let me develop myself.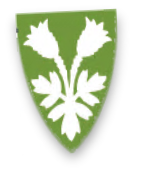 In November, 1999 I got an unpaid leave from the school and went with my wife to San Dona' di Piave in Italy where we lived till May, 2000. There I freelanced as localisator and translator. Italy was nice, but not knowing too much Italian, we found it a little difficult to get along, and we decided to move to Germany where we lived permanently for eleven years until we 2011 moved to Sweden. I have quit the teaching job, and I now divide most of my time between Grums in Sweden, Sörup, a small village near Flensburg, Germany, San Dona' di Piave in Italy, Alicante, Spain and our mountain cabin in Aurdal, Norway. With the facilities given by Internet and modern communication, I can combine work and pleasure, and my wife and I travel a lot in Europe.
I have spent quite a few hours in front of my different PCs trying to learn the various techniques. I always felt like being on "the bleeding edge"; as soon as I started to believe I had gotten the upper hand on things, I realized that several more possibilities had turned up. On the other hand, I had the notion that the substance of many of the messages here in Cyberspace tended to drown in the ocean of possible non sense "gags". It is in my opinion more important that the contents of the messages are being properly conveyed to the aimed recipients. This side of the art of communication should never be forgotten.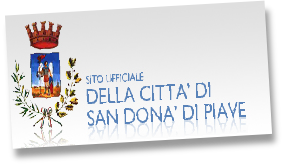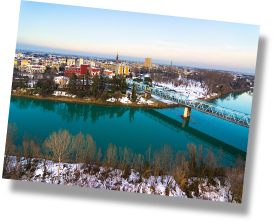 Now I mostly am occupied with digital photography and video recording and how to manipulate images and edit films. I do see a great possibility of combining these features with teaching via Internet, and I have a vision and a hope that I one day may try that.
Which brings me to conclude:
One talks about the "Digital Revolution" and that we have not since Gutenberg's invention of the printing technique back in the 15th century seen such a potential for a tremendous forward leap for mankind. I agree with the notion that there is such a potential, but whether this leap will turn out to become a blessing for mankind or a disaster, is still a very open question. If we can base our dispositions on the fact that the most fantastic computer ever - past, present and future - is the one between our ears and said to be the most complex structure in the universe, and if we can manage to understand that full freedom, intellect, honesty, diligence and last but not least kindness to each other are the virtues that we have to base this leap upon ........... well, then the future does look very bright.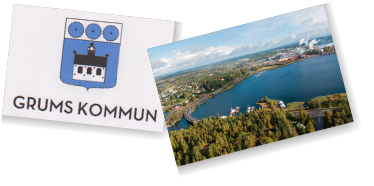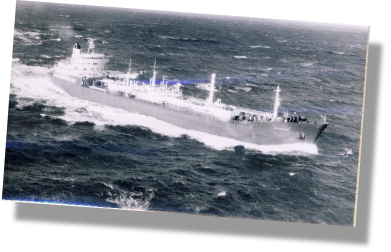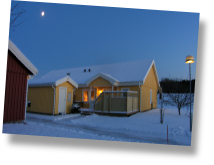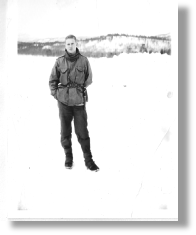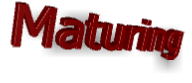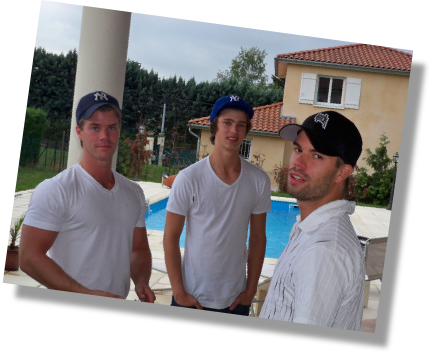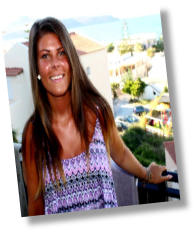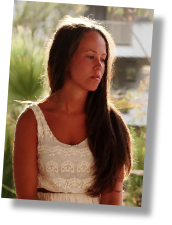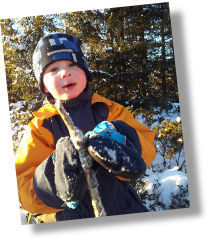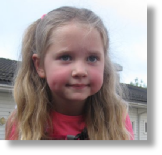 Silje, Jørgen, Kristoffer, Stian, Christian, Iselin and Karin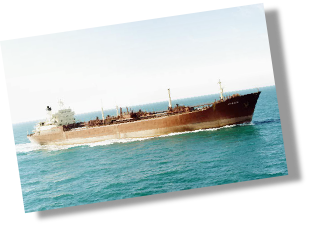 The gas tanker (LPG) "Nyhavn" of Haugesund where I worked as deck boy in 1968/69. It brought me to many places around the world.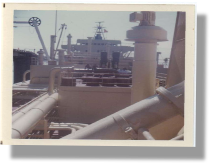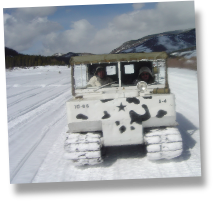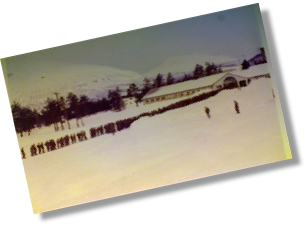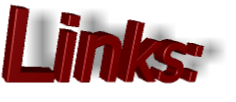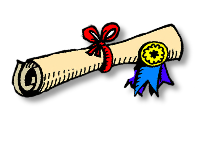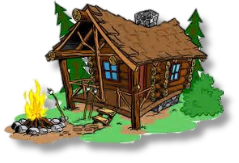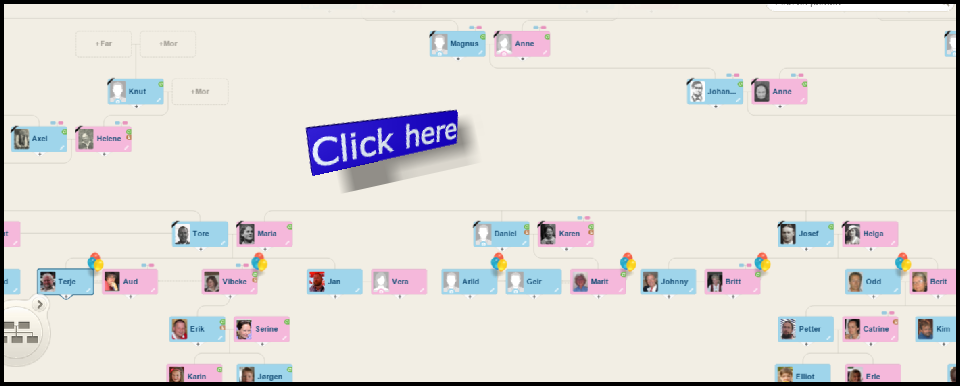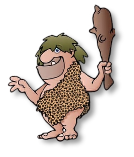 I do not believe in any kind of a rewarding or punishing god, like for instance the Christian one. It is, however, difficult for me to accept my life on this planet as just a brief episode of perhaps 80 years of the 13 billion years our universe has existed. The best would of course be that everything went into black when my earthly life is over - then there would be no more, and that's it. My curiosity, however, is boundless and goes beyond my death; it would indeed be great if I got some kind of debriefing; that I was told the reason why I had those limited years on this earth, whether there is some "Great Spirit" somewhere and if there was any sense at all living the life I did.
I cannot do anything but wait.
And when it happens I want to donate all organs of my body which can be useful for other human beings. This is the front and back page of a card I always have in my wallet - it's in German and authorizes competent medical personnel to take whatever they need from my body.
I have instructed my wife and descendants that I do not want any religious ceremony after my death. My wish is to be cremated and that the ashes after me be spread near the Bjørgovarden mountain not far from our cabin in Norway. It should not be a sad day - I have had a very good life, and I wish that those participating in the event should sing songs, play music, eat, drink and dance, make love and be happy.
I have arranged for the official permission to be spread where I have decided. See picture below. And by the way: Beautiful graveyard - isn't it!!!
The bulk carrier "Ameta" of Tønsberg where I worked as junior seaman in 1969. Many years later, on June 27 1986 its name was "Sydfjord" and it collided with "Peter Wessel" near Skagen, Denmark. "Sydfjord" sank in less than one minute, and 11 people drowned. The day before I came onboard "Ameta" in 1969 it had collided with an asphalt tanker in Skagerak, and the tanker sank in less than five minutes. I should perhaps be glad I survived onboard that ship!